The Telara Saga
Death spews from the planar tears that the Defiant Orphiel Farwind opened. First the consumption of the great Port Scion, and then the rest of Telara. The Gods will sit idle while Orphiel and Asha Catari continue to unravel the fabric of Telara. The Gods first brought back the Mathosian General Cyril Kalmar, A High Elven priestess Shyla Starhearth and Great Dwarven General Borrin Gammult to lead an army of reborn Guardians in reunifying Telara under the Banner of the Vigil.
The Telara Saga tells a tale of the rebirth of the Guardians, their trials to fortify their homelands, and ammass an army to take down the heathen Defiant's capital city. Champions from far and wide gather in this weekly community driven public event. The Guardians advance on Meridian, can the Defiant stop them or will they turn and cower as Aedraxis did in the past.
The Telara Saga Schedule
Your Host The Gaiscioch Family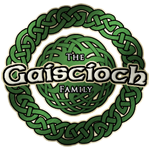 The The Telara Saga is hosted by the Gaiscioch (Gosh-Kia) Family. Gaiscioch is the Gaelic word for "Divine Warriors" and is taken from the Irish book Lebor Gabala Erenn, the oldest text found on Irish soil. The Gaiscioch were the protectors of the Celt gods.
The Gaiscioch are a well known organizer of large scale community driven server wide events. They have been producing such events since 2002 in Dark Age of Camelot, Warhammer Online (Battle for Badlands, Gaiscioch Trinity Nights), and now Rift: Planes of Telara.
The Gaiscioch have no requirements, commitments, or expectations of our members and welcome everyone from all skill levels and walks of life. We simply ask that you keep your blades out, not in. We never attack another member of the family. We are about having fun and making friends above all else. For more information about the Gaiscioch Family please visit our website or contact a member of the family in game.
Special Thanks!
We would like to send special thanks to all the Guilds, Alliances, and Players that have made The Telara Saga a Success.
Watch the Official Trailer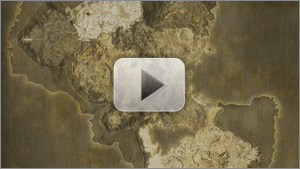 The Telara Saga Quick Stats
Seasons:
1
Objectives:

| | | | | |
| --- | --- | --- | --- | --- |
| 640 | 442 | 97 | 12 | 67 |
| 155 | 31 | 31 | 6 | 11 |
Legend:
Minor Rifts
Major Rifts
Expert Rifts

Raid Rifts
Zone Invasions
Minor Footholds
Major Footholds
Ancient Wardstones
Rare Creatures
Elite Creatures
Supporters & Mentions:
* If you link to The Telara Saga and support our efforts please let me know so I can post a link back to you. Simply post the link on our Official Facebook Fan Page.